Industry leading products for high-intensity training, developed by RAZE
• Built to withstand anything that's thrown at it, the Renegade Bike is one tough competitor.
• Stay motivated with 8 workout modes, including 10/20 and 20/10 intervals.
• Industrial grade, sealed cartridge bearings on all moving joints for long-lasting durability and smooth and quiet action.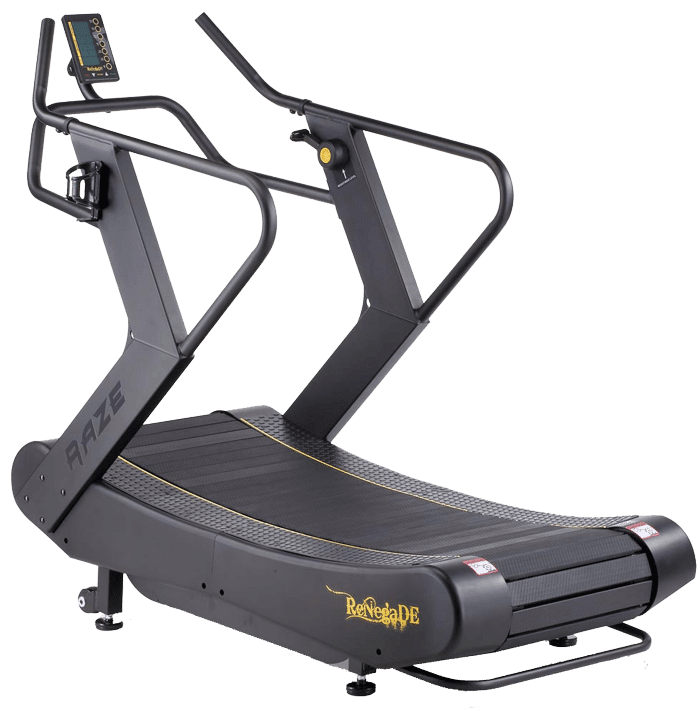 • A treadmill like no other, the Renegade Runner uses no power or motors, running entirely on your own drive and energy, delivering max calorie burn.
• Change speed at will, no need to press buttons and wait for the motor to speed up or slow down.
• 4 levels of resistance – switch from running to a leg drive – work on your speed and power.
• Large, smooth, curved running deck – feels more natural to run on than a flat deck.
• A real animal of rower – 8 selectable levels of strong resistance are delivered using a combination of air and magnets.
• Steel reinforced aluminium seat track.
• Stands upright for storage
"The renegade is great for both warm-up prior to strength training
and indeed as a brutal conditioning tool. it is robust, well made and clients love it."
Tim Exeter, Director of Sport, 39 Monte Carlo